19 Feb

ISWAG PARTICIPATES IN THE CASIMIRO FOUNDATION'S HOLIDAY TOY DRIVE
MIAMI – Feb. 19, 2015 – iSWAG, dedicated to making life easier, more productive, and fun through its mobile solutions and accessories, is a proud participant in this year's Holiday Toy Drive sponsored by The Casimiro Foundation. The toy drive kicked-off a month of holiday giving and sharing that culminated in a holiday reception and fundraiser held on December 4th.
The Foundation prepares the toy drive every holiday season because it believes that, "Play is an important part of every child's development. It sparks imagination and develops creativity from an early age, which can lead to innovation later in life." The goal of the toy drive is to collect toys to benefit 10,000+ needy children in over 10 countries.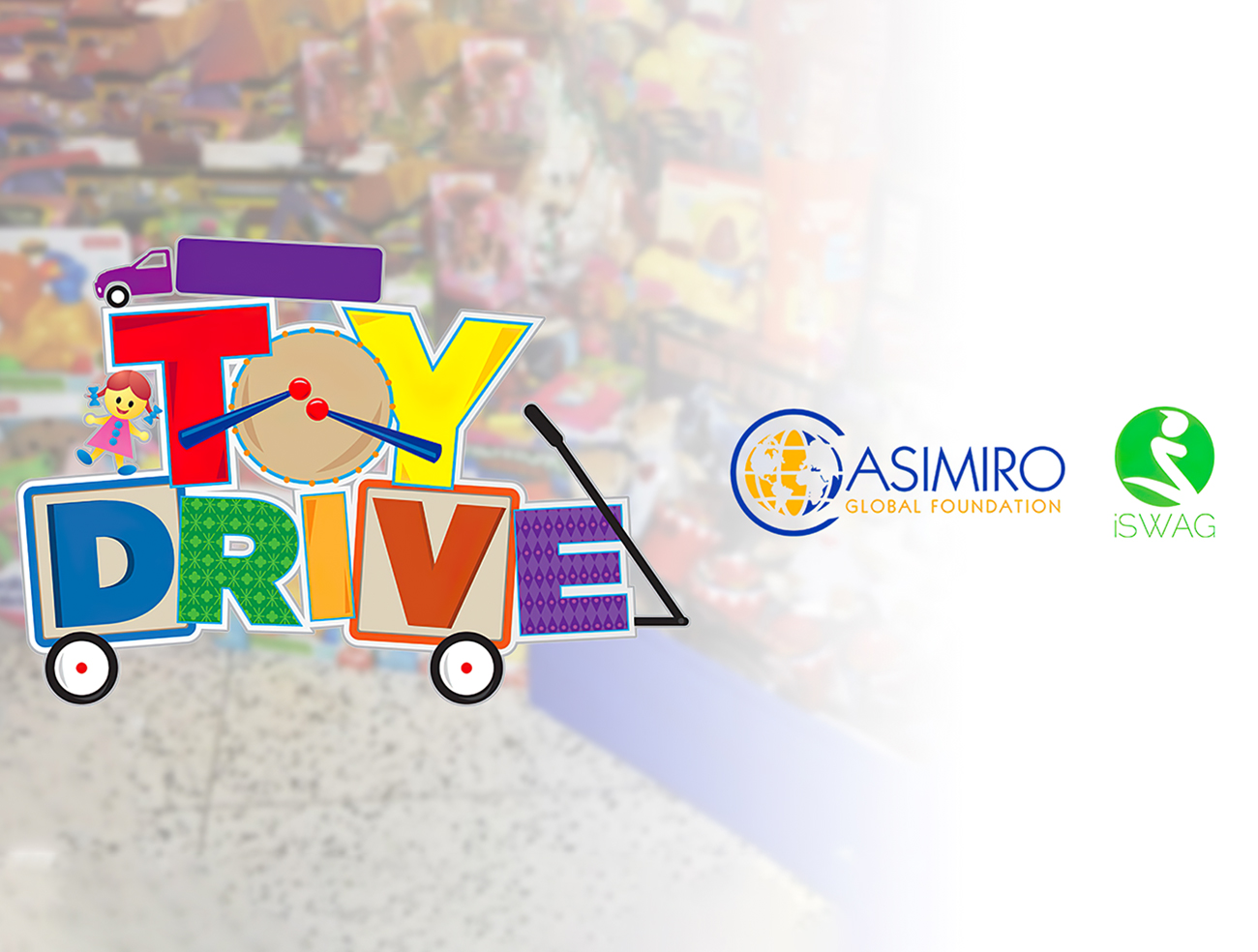 In the holiday spirit, as a responsible corporate citizen, iSWAG, through its iSWAG Foundation, has partnered with The Casimiro Foundation to participate in the event by donating toys and 3000 iSWAG X-Bass Premium headsets.
iSWAG is honored to work with The Casimiro Foundation. This is an outstanding organization that shares our belief of supporting and giving back to those that are most in need, especially children. The iSWAG Foundation, like The Casimiro Foundation, wants to make life better for everyone it touches. Our products can bring fun and productivity to people's lives but they can also provide help and hope.
Mario Ego-Aguirre, Vice President of TMCell
Established in 2004, TMCell is a direct distributor of wireless handsets, accessories, and data products for all broadband technologies. Our parent company incorporates technological expertise to shape the future of business and also provides our strong purchasing power. Headquartered in Miami, Florida, TMCell's facilities have over 40,000 sq. ft. (4000 m2) allowing for in-house inventory management. Through its extensive mobile industry experience plus its regional presence, TMCell is committed to serving Latin America, North America, and the Caribbean through long-term relationships with vendors and channel partners. Our company guarantees the highest levels of quality, innovation, integrity, and value.